Do you want to create a website using WordPress?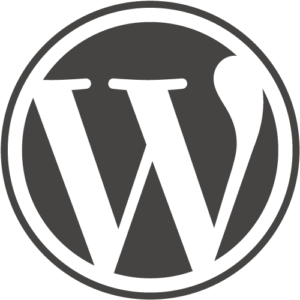 Optanex professionals have been actively participating in the WordPress community life for various years, contributing either as volunteers or organizers in main events and WordCamp. Therefore, when we develop a site using WordPress we can make available an enviable experience, a strong passion and a network of connections for which no project is too ambitious.
What makes WordPress so different?
But WordPress is free, should we rely on a free software for a corporate website? This is a common objection which, in reality, is based on web agencies who offer different, less common solutions, often produced on their own.
WordPress is the best known CMS worldwide. A quarter of all the websites worldwide have been created using WordPress. International corporate websites, newspapers with a worldwide circulation, even websites of many politicians, have been created using WordPress, there must be a reason for that. They must have been thinking about security, and about the risks involved in betting on that platform.
In fact, such a common platform, with such a numerous community, offers a reliability, including in relation to safety, which cannot be even vaguely compared to a CMS made at home by a small company of 2 or 3 people (…what would happen in case of a conflict between partners?!).
Moreover, the web evolves very fast, in how much time will proprietary software developers be able to update their work offering you an up-to-date CMS? Surely, in this case, the open source community is an asset that WordPress can play in your favor, giving you a platform that's always ready to respond to the needs you might have, always capable of integrating with the best known marketing and promotion tools making the difference between a normal website and a successful website.
Optanex ♥ WordPress ♥ Freedom
For everybody, WordPress is a CMS, for us it's so much more. Thanks to WordPress we are free to accept complex web projects, focusing on the customer's objectives and not on running after bugs and patches. But, thanks to WordPress, our customers are also free, free to easily and autonomously update the site, free to be able to restyle the site without bleeding dry and, also, free to salute us to find a more suitable supplier.
We want to help you to build successful web projects.
Whether your project is a complex one or a vast website, whether its your blog or an Expo's promotional website or it promotes launching your latest product or service, we want to help you make it possible that, whatever the size, your project will become a successful web project. Book a free on-line conference call, tell us about your plans.